Tickets are now on sale for 4th of July Celebration!!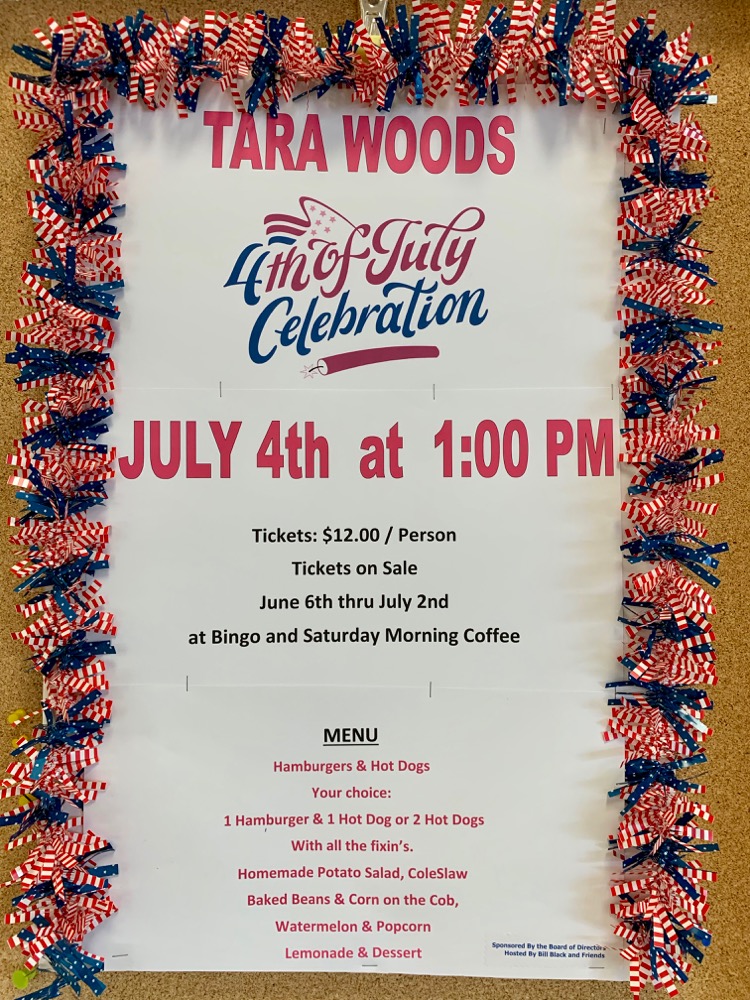 Under the "Hurricane Plan 2019" page, we have posted letters between the TWHA and Hometown America on the subject of Clubhouse use during hurricanes and tropical storms.

New link on the "Useful Contact Information" webpage - New Lee County Alert System signup for emergency notifications to your cellphone or computer.
  



Be sure to check out the NEW website features under Classified Ads, Board Related Responsibilities, TWHOA Online Forms and TWHOA Documents!
Effective 3/01/19, Classified Ads, Standing Committees, By-Laws and the Administrative Rules webpages are restricted to TWHA members only.  You can have access to these pages by joining the TWHA at Saturday morning coffee, before Tuesday Bingo or by calling Bill Loveday at (313) 220-0622
RESIDENTS -

Please register in the upper right hand corner and explore the website. Some website pages are available to TWHA members only.  Your feedback on the new website is greatly encouraged!
     Go to the "Contact Us" page and tell us what you think.  

     Choose recipient:  "Assoc.Website
Develop. Team"
This website was developed by the Tara Woods Homeowners Association and supported by the dues paying members.
V

olunteer members developed, maintain and help evolve the website to its fullest potential.


To help support this website please join the Tara Woods Homeowners Association by calling Bill Loveday at (313)220-0622 or email [email protected]