PUMPKIN CARVING CONTEST
October 31, 5:30 PM to 7:00 PM 
Get your pumpkin ready for the pumpkin carving contest.
$5.00 for each pumpkin you enter (no limit) 1st 2nd & 3rd prizes
CARVE your pumpkin, All pumpkins must be real pumpkins; No stenciled pumpkins allowed; Use only battery lighting (no candles); You must have your pumpkin at the picnic area by 4:45 PM.
YOU are the judge by either drive by or walk by.
Win prizes several ways!  Carve a pumpkin, being a judge, guessing the pieces of candy in the jar.
Get an extra Social Event ticket by wearing a costume &/0r decorating your golf cart.
Bring your golf cart or chairs, sit & socialize (at safe social distance).
Cookies & water for sale.
All donations go to Your Tara Woods Homeowners Association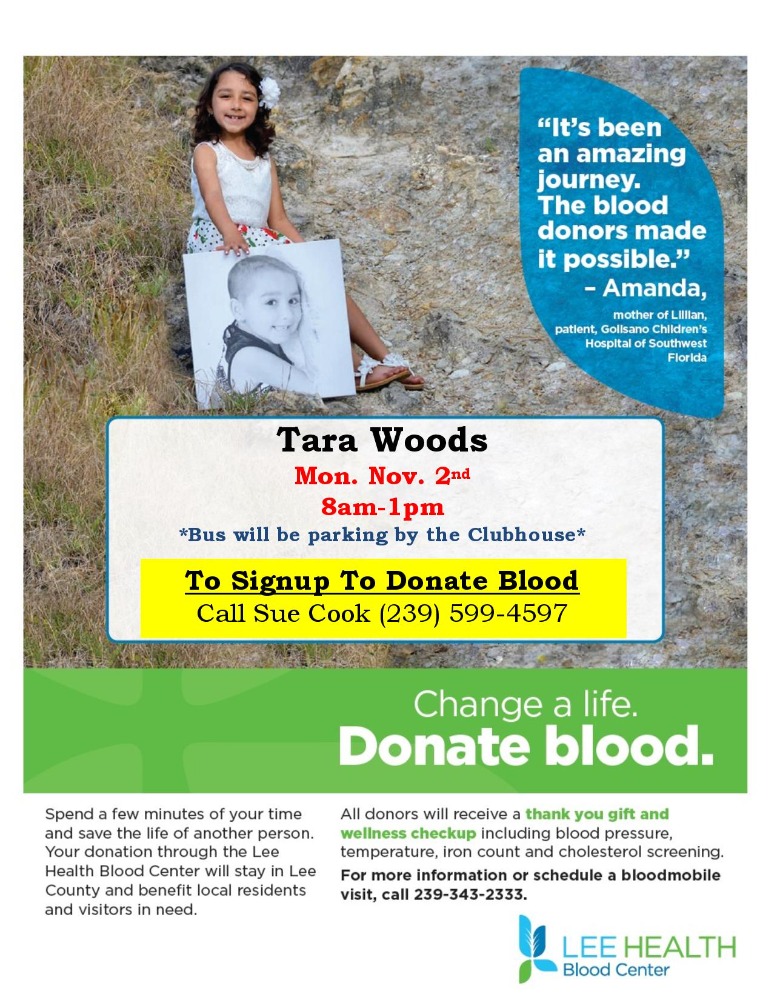 See TWHOA Documents for current letter to Ken Kravenas, CEO of Hometown America regarding rent increase.

 
Tara Tidbits

   CLASSIFIED ADS ARE NOW AVAILABLE TO ALL RESIDENTS DURING THE CORONAVIRUS OUTBREAK




RESIDENTS - Please register in the upper right hand corner and explore the website.
If you are a TWHA member, you will have unlimited access to all pages on the site.

Your feedback on the website and its features is greatly encouraged and appreciated.
Go the the "CONTACT US" page and tell us what you think.
This website was developed by the HOA and is supported by the dues paying members.
Volunteer members developed, maintain and help evolve the website to it's fullest potential.
To help support this website please join the HOA by contacting Ann Millette

(239) 543-2954



Please observe the 20 mile per hour speed limit throughout the community